Are you ready to feel better?
Dorina Stern,
M.A., LMFT, CH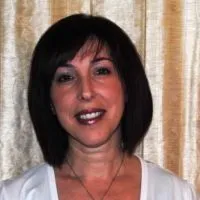 Many of us experience feeling anxious, out of control, disconnected, and depressed on a daily basis. We spend most of our time thinking about what we don't want, and scaring ourselves with fearful thoughts about the past or the future. We find ourselves in a constant state of unworthiness, insecurity and utter panic about who we are. Once our mind and our brain becomes accustomed to feeling "stressed, unhappy, and unworthy", it becomes a state of being, our new norm. We may start to believe that this is all that life has to offer and become stuck in this fearful and overwhelmed mental state. At this point your own mind starts working against you, and it becomes critical to look within for the answer to being happier and in a place of peace with ourselves.
Anxiety and depression is often the result of traumatic experiences, as well as our preoccupation with the past or the future. The most debilitating result of anxiety and depression is in our difficulty being fully present. They are very powerful mental states that also make it difficult to manage our emotions and to find the inner peace we need to thrive and create what we need in our lives. When we struggle with our emotions, having relationships becomes difficult, and often impossible. After all, if we don't have a positive and present relationship with ourselves, it's difficult to have it with anyone else.
Sometimes, we may choose relationships that reflect our poor sense of self, and choose partners that are not good for us. Or, we may have difficulty in staying connected and trusting our partners. Being in a negative mind set, we may also begin to experience physical problems as the body's way of responding to internal mental stress and feelings that something is wrong with us.
If you are currently experiencing anxiety, depression, feelings of low self-worth, or a difficult life transition, this is the perfect time to try effective therapy.
I can help. I am passionate about helping people gain awareness and knowledge that affect their mental health and emotional state.
There are so many challenges and circumstances in life that can contribute to levels of stress, confusion and feelings of low self-worth. These may include stressors such as loss, relationship conflicts, parenting issues, employment struggles and life transitions. In addition to these stressors, many people struggle with unresolved issues from childhood, addictions, or unhealthy patterns that sabotage their relationships. Often, it becomes a matter of not knowing what we want, or focusing on what we don't want, that creates the anxiety in our lives. There are also possible physical stressors such as chronic pain or a chemical imbalance.
I recognize that everyone's situation is unique and make every effort to understand all aspects of one's life in order to reach an accurate diagnosis and deliver highly personalized treatment that maximizes your chances of success. I incorporate various modern and traditional treatment methods into the therapy process that include:
Solution-focused therapy, Narrative therapy, Cognitive-behavioral therapy, Mindfulness techniques, Personal Development coaching, EDMR (Eye Movement Desensitization and Reprocessing), and Visualization Techniques to provide the most effective and fastest ways to regain balance and mental health.
Call me for a free phone consultation, to set up an appointment, or fill out the form if you have any questions or comments.